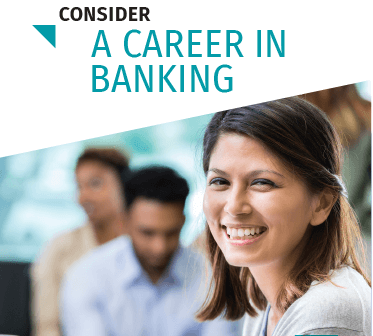 Banks in NH and across the country are grappling with the workforce development issue as they look to address succession planning within their banks.  Here at NH Bankers, we've been working on ways to help our member banks address this very issue.
These efforts include:
Strategy to get the word out about the diversity of careers in banking.
Workforce Development working group provides a forum for discussion of timely and related topics related to workforce development. It also assists NH Bankers with developing strategies to attract workforce into the banking industry.
This page provides tools for our member banks to assist in recruitment efforts at the high school and college level. From brochures, to a powerpoint presentation to future videos, all are available to use as needed.