Blockchain Intelligence Group Partnership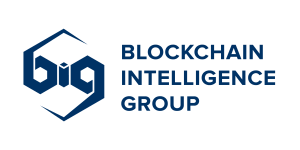 Advance Your Career as an Investigator
The Certified Cryptocurrency Investigator (CCI) course was designed for you by seasoned government investigators and experts in financial compliance at Blockchain Intelligence Group.
The CCI imparts foundational knowledge about cryptocurrency, illicit methods and uses of crypto, and the Dark Web. The CCI is the first step to new opportunities in your career as an expert cryptocurrency investigator.
Why this training?
Gain Certification  - Earn your Certified Cryptocurrency Investigator credential to validate your new level of knowledge.
Experienced Trainers - Led by experienced government investigators and/or regulators.
Flexible Options - Onsite or online training that gets your team up to speed in a fraction of the time it would take on your own.
Level the Playing Field - Onsite training or online course options that fit your availability.

Get 15% Discount off your training - Use code 15NHBANK.
For more information and to register, visit: CryptoInvestigatorTraining.com
About Blockchain Intelligence Group: BIG is building a secure future for crypto. They help financial institutions and companies monitor crypto risk with blockchain intelligence and data science. They help investigators and law enforcement quickly identify and halt illicit activity. Compliance and investigations are in their DNA. Their crypto forensics technology is designed by investigators for investigators. They are trusted globally by leading financial institutions, VASPs, fintech, regtech, law enforcement and regulators.