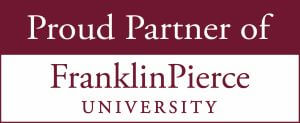 It is never too late to pursue education and advance your career!
We are pleased to announce a new partnership with Franklin Pierce University (FPU). This partnership provides additional benefits to NH Bankers members by serving as a recruiting tool in a challenging environment to hire new employees and can help provide added professional development at a discounted rate for existing staff.
NH Bankers Association employees and its member bank employees, and their immediate family members receive 20% off tuition at Franklin Pierce University. Jumpstart your future in a program that works for you.
Affordable. Combine your employee discount with federal financial aid.
Fast. Complete your degree in as few as 18 months with personal advising and credit for life experience.
Flexible. Take courses 100% online to create the schedule that works for you.
Online undergraduate and graduate programs available
Transfer (receive) credits for previous coursework and work/life experience
As an online student, access to FPU campus amenities are available to you
100% Online Programs include:
Undergraduate Certificates
Associates Degree
Bachelor Degree
MBA, MSN, and MEd
Graduate Certificates
For a complete list of degrees, download the flyer.
If you have any questions regarding classes or are interested in a free review for Prior Learning Assessment for credits, please contact Brian Ego at egob@franklinpierce.edu or 603-313-0918.
Want to apply? Use the link below to access the discount. Remember, NH Bankers Association is your employee sponsor!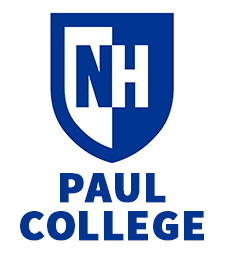 We're pleased to announce a new Educational Partnership with UNH / Peter T. Paul College to our Associate Members!
Eligible employees, spouses and dependents of our Associate Members who meet standard admissions criteria can take advantage of the following benefits as a result of our partnership with UNH / Peter T. Paul College:
• 20% Tuition reduction for member employees who remain in good academic standing, and
• Waiving of Program Application Fee
These benefits apply to those admitted to a part-time or online program for the following degrees:
• Master of Business Administration (MBA)
• Master of Science in Finance (MS Finance)
• Master of Science Business Analytics (MS Business Analytics)
• Master of Science Account (MS Accounting)
View more information about our corporate partnership here, or contact Annie Nevells, M.Ed., Associate Director for Graduate Admissions & Student Experience at Annie.Nevells@unh.edu.