Brought to you through a partnership with the New Hampshire, Maine and Vermont Bankers Associations, your local ABA Training Providers, ABA Training is a flexible, on-demand, cost-effective professional development solution.
With options for bankers at all stages of their career, in any size and type of bank, ABA Training offers courses across all lines of business and comes in a variety of formats to suit your schedule, your budget and your learning style.
As an added benefit, most offerings provide Continuing Education Credits for ABA Professional Certifications such as the CRCM, CTFA, CERP, CFMP and more.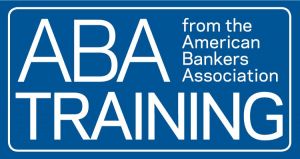 Use the registration form above for local service and support.
Questions? Email us or call 603-224-5373.
Maine, New Hampshire and Vermont Bankers Associations are your Local ABA Training Providers.
Members of Maine, New Hampshire and Vermont Bankers Associations receive member pricing. You do not need to be a member of the American Bankers Association to receive this member benefit.