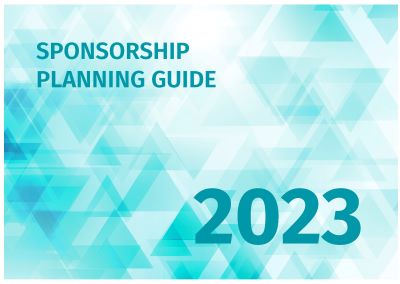 Throughout the year, the New Hampshire Bankers Association hosts a number of events where exhibitor and sponsorship opportunities are available. This is a rewarding way to enhance your company's visibility and brand recognition among a select group of banking industry representatives and event attendees, including executives and key decision makers.
Our 2023 guide is now available. Please look over those upcoming sponsorship opportunities and let us know how you would like to become involved. We look forward to working with you to increase your engagement with our membership. Download the guide below.
This guide is not all inclusive. We welcome any ideas regarding additional, creative sponsorships not otherwise listed.
Please contact Sandy Tracy at stracy@nhbankers.com or 603-224-5373 with any suggestions or questions on any of the information listed.
Pricing in this guide is intended for members only. Non-members, please contact NH Bankers for pricing. Registration for sponsorships is available online when event registration is open or by calling us at 603-224-5373. For an updated list of events, visit our events listing.
NH Bankers Association is pleased to provide advertising opportunities for our Associate Members. We continually seek ways to bring more visibility of our associate members to our bank members and we hope you will welcome these opportunities.