That's a wrap! 27 member banks participated in #NHBanksGiveBack, a volunteer celebration during the month of October by the New Hampshire banking industry to celebrate the impact banks in New Hampshire have in their communities.
"We are thrilled with the results of this year's 3rd Annual 'NH Banks Give Back" campaign. In just three short years, the volunteer efforts of our member banks have contributed more than $1.3 million in financial support to our state and communities, backed by over 5,000 volunteer hours spread out over more than 800 charitable events." said Kristy Merrill, President of NH Bankers.
2023 Community Banker of the Year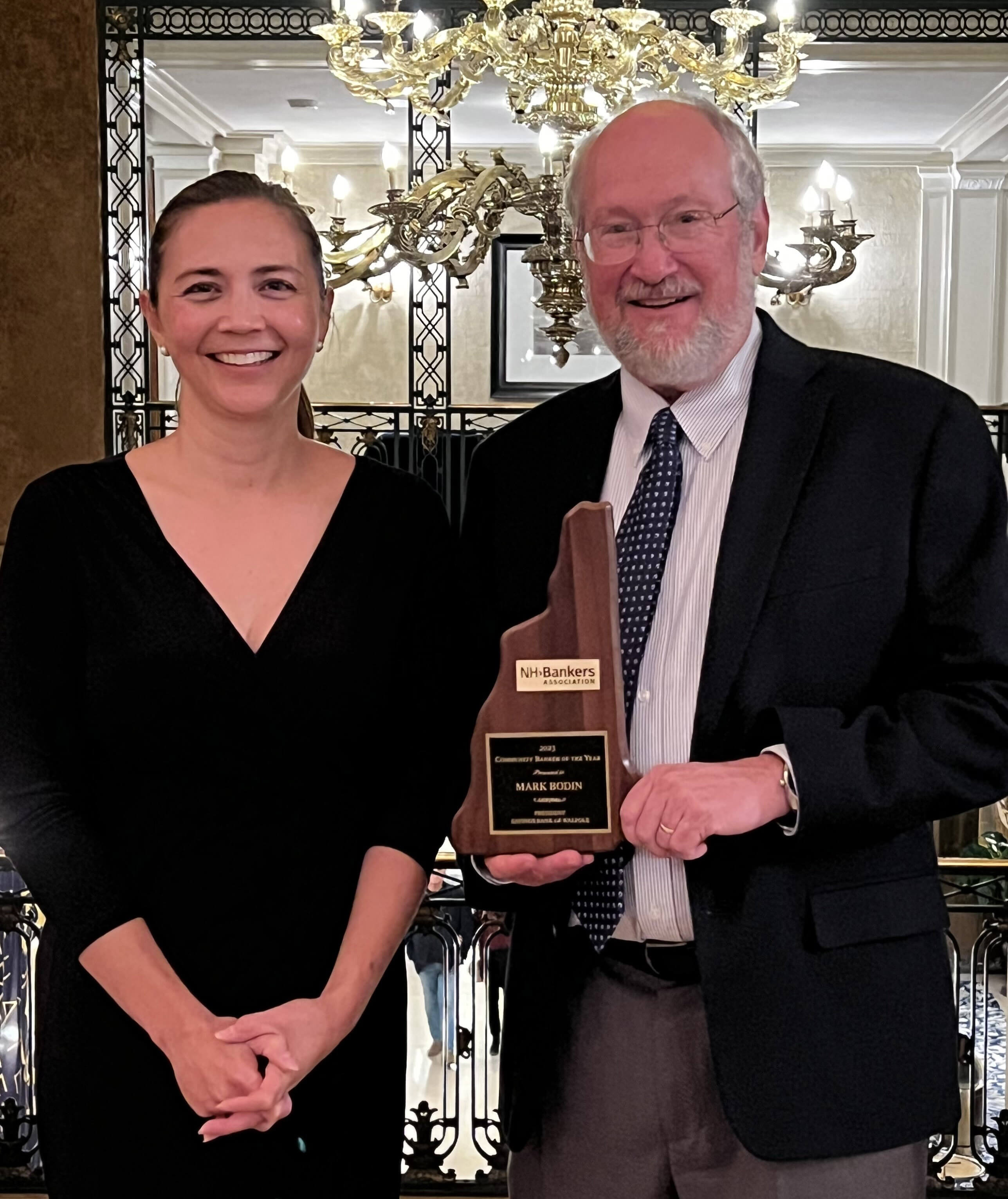 We are pleased to announce our 2023 Community Banker of the year - Mark Bodin, President, Savings Bank of Walpole.
Mark was selected for this prestigious honor by an independent panel, comprised of leading elected officials from the State of New Hampshire. This year's panel included: Senate President Jeb Bradley (R-Wolfeboro), Senate Democratic Leader Donna Soucy (D-Manchester) and Chair of the House Commerce and Consumer Affairs Committee, Rep. John Hunt (R-Rindge).